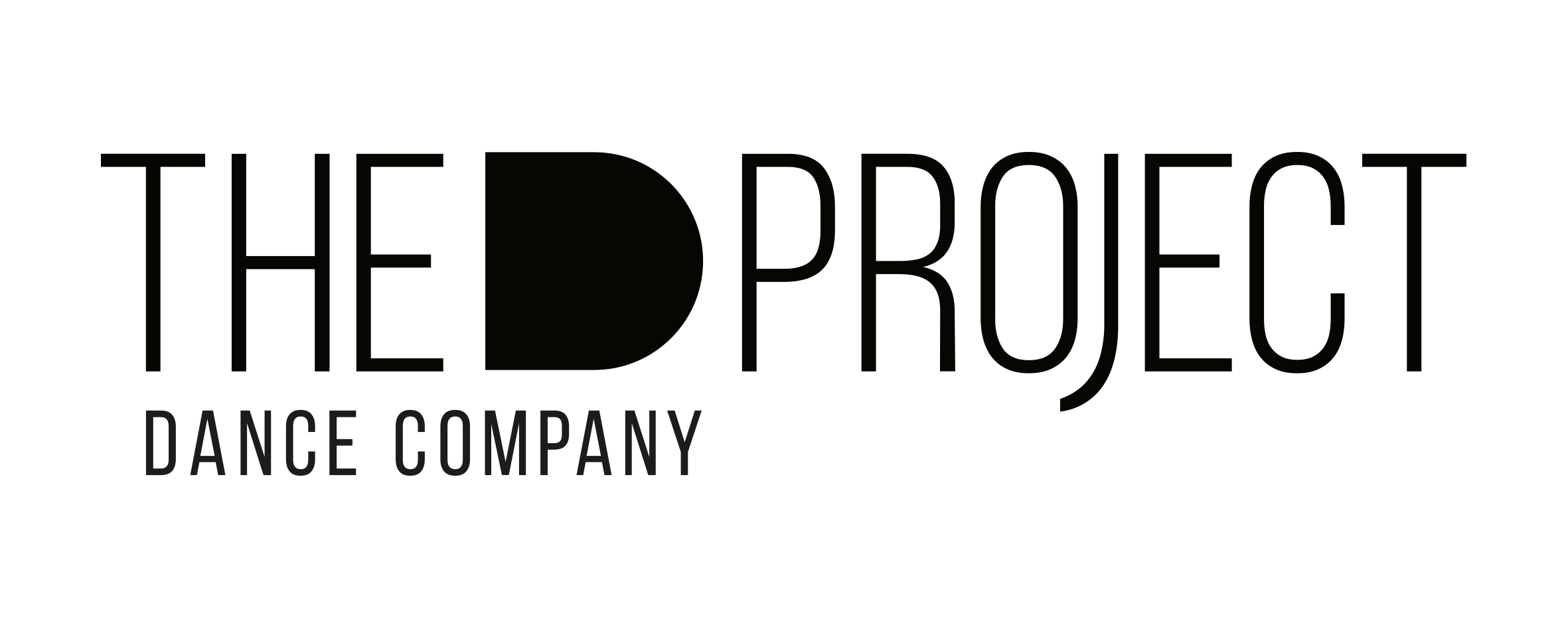 The D project is a UK dance company based in the North East that works to engage and inspire young people. We are providers of quality dance projects in education and the community, through teaching, performances and events.
The D Project makes work that provides purposeful escapism, transporting the audience into a different space, encompassing them within the performers world, story and journey through movement and multi sensory design. Inspiring audiences to explore their own identity and the world around them.
The company have been contributing to strategic dance work across the Tees Valley and North East for over 10 years, enabling new experiences, creating accessible work; developing and inspiring young people through dance.
The D Project works with education and arts organisations across the North East to make and tour dance productions and engagement sessions.
Debbie graduated from The University of Northumbria after studying BA Hons in Dance: Choreography at Dance City, Newcastle. She went on to train at Bodyworks Company Dance Studios in Cambridge. This lead to various performance choreography and teaching work around the country in both contemporary and commercial settings and has been part of several dance projects in South Africa. Debbie has been associate artist for Arc, Stockton, taken part in NEAD (North East Artist Development) scheme and has received early stage commission from Dance City for HEDGE. She also teaches at Newcastle's Dance City Training Academy and leads youth dance groups at Darlington Hippodrome.
In 2010 Debbie founded The D Project, a company that inspires, nurtures, supports young people through dance. Working within choreography, performance, education, events, festivals and programme development.
Debbie brings a wealth of passion, knowledge, excellent skills and drive to every project, sustaining an honest, trustworthy company that supplies great art for everyone. She continues to learn and progress herself and the company, most recently through completing an MA in Professional Dance Practice. Offering dance provision for all ages, Debbie believes everyone is equal and everyone should have the chance to dance.
​
​
"The D Project is not only about dance, it's about development, creating a kinaesthetic learning platform for young people. Finding a way to ignite and inspire through dance from early years through to supporting the pathway of a dance career" - Debbie Harbin
Dance in Education and Community Lead Artist
​​Emma trained at the Laban Centre, London in contemporary techniques; Cunningham , Graham, Limon and release based method. Since graduating in 2007 Emma has worked extensively teaching and performing in the North East.

Emma has worked in collaboration with many different companies across the area to deliver dance technique, creative dance sessions, choreography and dance for fitness sessions for both young people and adults. Emma was co-director of her own company Dance Factory North East from 2009 till 2015 and ran the Youth Dance Academy based in Middlesbrough for over 10 years specialising in delivering dance technique to young people and dance for young people with Specialist Educational Needs. She also holds a Masters in Dance Technique from Middlessex University which she completed in December 2018.

Emma is extremely passionate about teaching and creating opportunities for people to access dance and experience all the joys dance can bring to life.
Chloe began her dance journey with Debbie in 2008 when she joined the Foundation Training Programme as part of Dance City (Newcastle) CAT Programme. This lead to training at Dance City CAT from the ages of 11-18 years, and successful completion of her Level 3 Diploma in Performing Arts (Dance) and BA(Hons) Degree in Professional Dance. She has trained in many genres of dance, specialising in contemporary and ballet techniques.

Since graduating in 2021, Chloe has taught children, young people and adults across the North East both as a freelance artist and with The D Project. She took a 6 month placement with North East dance company BalletLORENT in 2022, experiencing and contributing to their youth group outreach and classes.

Chloe's love for teaching continues to grow in various ways, contributing to the development and learning of children and young people is where her passion lies.
Lissie Connor is a Producer, Coordinator and Dance facilitator based in the North East. With over 10 years of industry experience following her BPA and Post Graduate diploma at Northern School of Contemporary Dance, Lissie has worked with many of the most exciting emerging artist in region. Specialising in immersive Dance Theatre and community lead work, Lissie's experience spans across many aspects of Production. As a Coordinator she has been involved in major cultural events including Lumiere Durham, Freedom on the Tyne as part of Freedom City and So Festival.
Lissies participation experience specialises in training young dancers including DanceCitys' CAT program, dance and movement for the 55+ age group, dance in education and Pilates for sports rehabilitation.
Lissie has worked with Debbie since 2012
"The benefits of dance for children are endless and The D Project
strive to open the possibilities for many who have not previously had access to this." - Lissie Connor
Zubaidah started her professional training at the Fontys Dansacademie in Tilburg, The Netherlands, where she trained until she finished her A-levels. She then moved on to study Contemporary Dance in Amsterdam at the Academy of Theatre and Dance, before she came to the North East to work as a dancer for Tees Valley Dance in 2005.
​
She now works as a freelance dance artist under the pseudonym Vivid Dance, teaching across all key stages and at higher education level. Zubaidah has worked with organisations on integration of all things digital in London and toured with Tell Tale Hearts Theatre Company, amongst other things.
​
When Zubaidah's not teaching dance in schools, she's teaching Zumba!
After her initial training in Darlington and Leeds, Olivia went on to attend Trinity Laban Conservatoire of Music and Dance in London, where she graduated with a BA (Hons) in Contemporary Dance in 2015.
She has performed with companies and projects in both the UK and Europe, initially as an apprentice dancer with Madrid-based Compañia CaraBdanza and later touring internationally as a company dancer with Elephant in the Black Box Company, also based in Madrid. In 2018, Olivia returned to the North East, performing and touring nationally with North East-based dance company Fertile Ground and later working as a Dance Facilitator in the region with Bigfoot Arts Education Ltd.
In 2020, Olivia began working with the D Project, where she remains committed and dedicated to making dance and creative experience accessible to all.